THANK YOU!
Cocktails for a Cause was a wonderful evening and a successful fundraiser.  Everything from the photography exhibit, to the silent auction, to the food and open bar, tin art and jewelry, live band, and live "paddle raiser" - what a night!  Thank you!
Your generous support will help Lamp for Haiti continue to fulfill its mission of providing medical care and humanitarian aid for people in Cite Soleil, Haiti.
Please enjoy a sampling of event photos below and visit this link to see the full gallery of photos, courtesy of Catherine Babin Photography https://cbabin.smugmug.com/organize/Fun-stuff/Lamp-for-Haiti
We hope to see you at our next event!
THANK YOU TO OUR EVENT SPONSORS
Torch Bearers: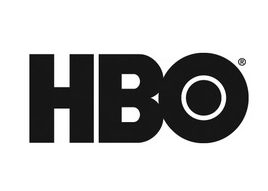 Rosina and Joseph Buongiorno
Lamp Champion:

Reception Sponsor:

Lamp Lighters:
Merry & Gil Bauer
Ellen & Ken Colton
William Connolly
Patricia Connors, MD & Daniel Schulgasser
Jean Esselink
Tracy Fonteo & Robert Kramer
Mary Anne Ford
Tom Evans
The Higgins Family
Ed Hoffman
The Kapp Family
The Koebel Family
Rosemary & Pat LePore
Patricia & Tom Lugaric
Donna & Sean McFarland
Melinda & Gerard O'Brien
Valerie & Michael Puglisi
St. Cassian Church
Gemma & Thomas Sullivan
Marianne & Bill Sweeney
Dr. Marcia Robbins-Wilf & Dr. Perry Robins
Xavier High School
 Questions? Contact Cheryl Marshall-Petricoff at cheryl@lampforhaiti.org