Welcome To Lamp For Haiti
A Powerful Force For Health And A Beacon Of Hope In The Community We Serve
Who We Are
We are a nonprofit, nonsectarian, apolitical organization dedicated to providing health care and humanitarian aid to improve the lives of some of the most marginalized people in Haiti, among the poorest in the Western Hemisphere.
Our Work
We deliver quality medical care to the community of Cité Soleil, a slum on the outskirts of Port-au- Prince. Our committed staff has weathered hurricanes, earthquakes, civil unrest, and political turmoil to provide life-saving medical care to more than 15,000 patients a year.
Founding Story
Many Haitians live on 50 cents a day and can only dream of regular visits to the doctor, leaving many to suffer and die from preventable and treatable diseases. Lamp founder, Dr. James Morgan, knew that a brighter future and tremendous human potential could be unlocked with improved health.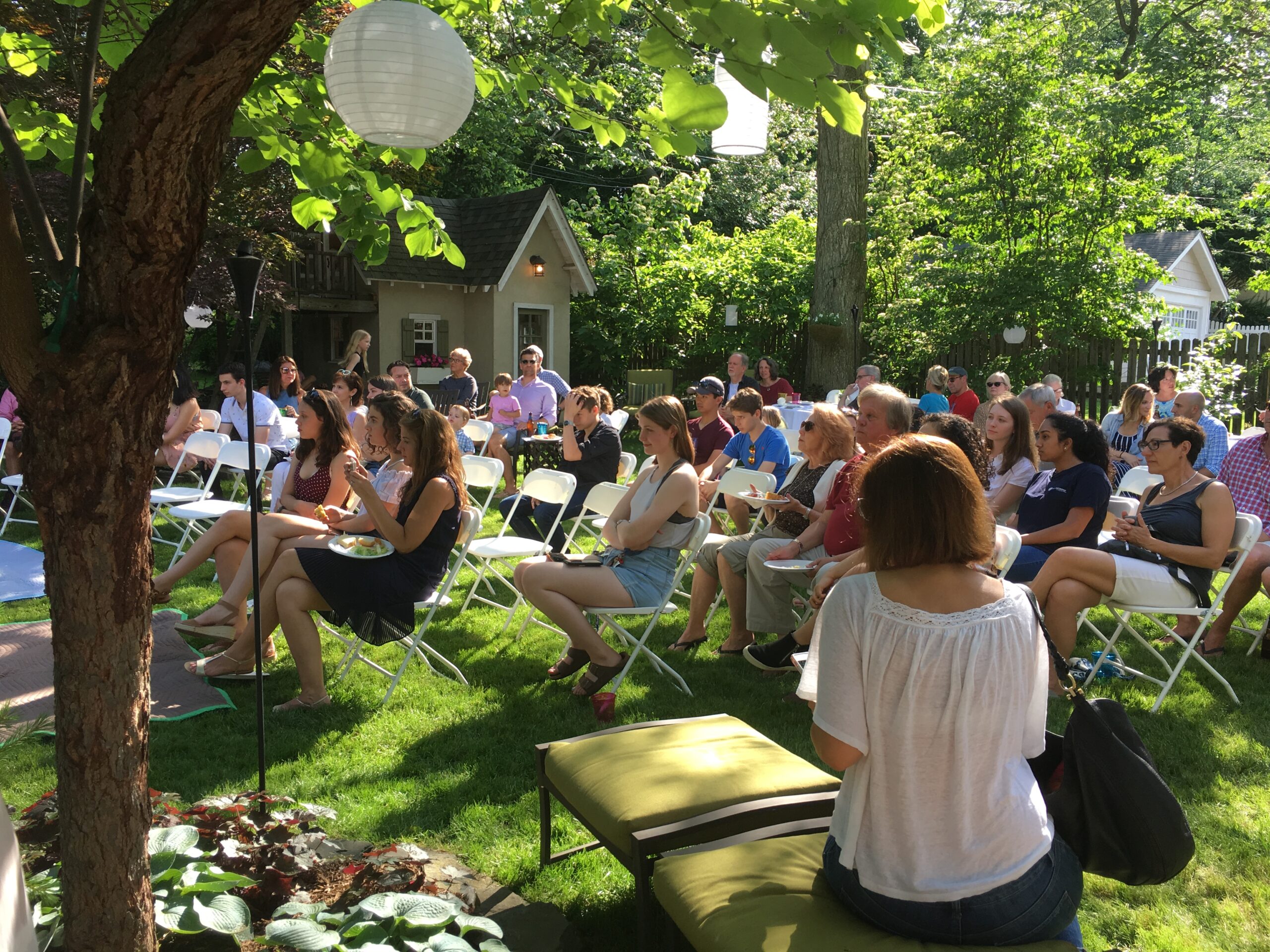 A Fundraising Concert to Benefit Lamp for Haiti
Saturday, June 3, 2023  3PM to 7PM

Help us continue this Summit Avenue tradition that started in 2013!
Hosted by the Shapiro family
96 Summit Ave, Monclair, NJ
For more information, and to RSVP, please contact Rebecca at rebeccagshapiro@gmail.com
Announcing..
Our Spring Appeal!
We are, this year, focusing on the core principals of our mission -- healthcare, partnerships, and community.  This Appeal emphasizes COMMUNITY for the reasons so finely stated in Jim's letter (see the Community article in the Health, Partnership and Community blog below!)
The Spring Appeal will continue until May 31st. 
With your assistance we hope to reach a goal of $50,000.
Thanks for your consideration!
Haiti is a country that is suffering through a long period of political uncertainty and unrest.  The impact of this dysfunction is felt most by the impoverished – the community we serve.  Medical services everywhere in Port-au-Prince have been reduced to their lowest level.  State-run hospitals, which are the only hope for the poor, have run out of resources.  The state-run hospital in Cité Soleil, called St. Catherine's, has been closed for two years.  Currently, the main General Hospital is also completely shut down, not even emergency services are available. 

ANNOUNCING expanding programs

In other words, entire low-income communities, across the city, have been left without health care options.  In response, Lamp has decided to dramatically increase its mobile clinic program.  Mobile clinics allow us to expand our geographical reach, providing services to areas that may not have had any services for years.  For the present we are providing a minimum of one mobile clinic per week in an effort to meet that tremendous demand, and expect to continue at this pace throughout the coming year. 

We will always be, of course, a part of the Bwa Nèf community, in Cité Soleil, and we will not neglect that community, our home base.  Lamp has always hoped, however, to add another permanent service location, and our mobile clinic program will help in that direction as well.  Each mobile clinic we hold, each new partner we connect with, will give us more information that we can use to make that decision in future.   

Speaking of community: our staff is itself a community that Lamp participates in, and it is here that we have the most to report. 

ANNOUNCING our new Medical Director, Dr. Stanley Metellus.  The Lamp newsletter provides more information, but we are extremely happy to have found an ideal replacement for our long time Director, Dr. Barrère Hyppolite.  Dr. Metellus is both a pharmacist and internal medicine specialist and has already shown his immense value for Lamp's medical services.  We have also recently hired a second nurse mid-wife, a laboratory technician, and a finance officer, all with excellent qualifications.  All three are new positions.  Dr. Vilpigue continues to lead our pediatric program, after her much-appreciated stint as Interim Medical Director. With this revitalization of our staff we are hugely optimistic about the coming year.  Despite challenges, we are fully equipped to move in whatever direction the situation demands.

As you can tell, Lamp is not waiting for Haiti to "return to normal".  The need is great, we want to push ahead, and your support is critical to that end.  Please do give generously – the communities we serve need -- and deserve -- your compassion. 

To donate, please use the Donate button at top or bottom of this page.  Thank You!
Health, Partnership and Community
This year, we wish to emphasize those core values that characterize Lamp for Haiti's approach to work in Haiti; the values that are highlighted in our tagline: Health, Partnership, and Community. Each month we will publish a reflection on one of these three themes. The situation in Haiti is difficult, now. Our guiding principles allow us to keep a clear eye on our mission and that hope we have for a better future.
Your Giving Makes a Difference
Give with Confidence
Your donation helps ensure health care needs are covered for some of the world's poorest people. Click the button below to learn more.  
Lamp for Haiti recently scored 100 out of 100 from the charity rating site, Charity Navigator.  In 2020 Charity Navigator launched a newer rating system for smaller non-profits like Lamp. As part of this Encompass rating system, we scored 100 out of 100 for finance and accountability. Charity Navigator endorses charities that score 75 and above. 

Read the Charity Navigator report
Lamp for Haiti recently earned the platinum seal from the charity rating site, GuideStar.  This is their highest level of review. 

Read the Guidestar report
Blog
Updates from the clinic and messages from Dr. Morgan.