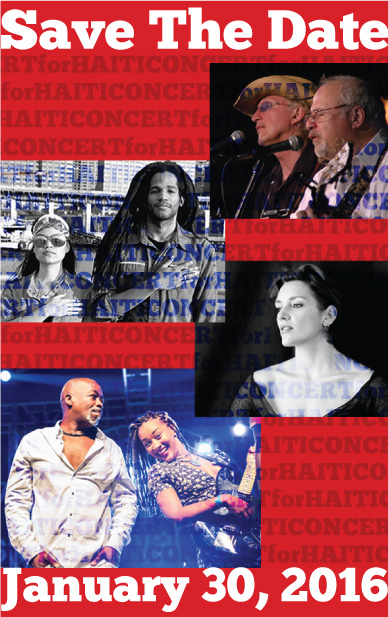 January 30th was an inspiring evening for all of us.  Thanks to Cindy Stagoff for putting together this marvelous event — for the seventh year in a row!
The concert included presentations from the four Haiti-centric organizations that will be the beneficiaries of the event: Edeyo, which operates a school in a disadvantaged neighborhood in Port-au-Prince; HELP, which provides university scholarships to exceptional Haitian students;  WHYHunger, which empowers community based groups in many countries, including Haiti, and of course the Lamp for Haiti, with our health center in the heart of Cité Soleil.
The event as a whole was marvelously representative of the power, beauty and vivacity of Haitian culture.  It also made us all reconsider our good fortune and gave the better side of our natures —  our "better selves" — a chance to shine.